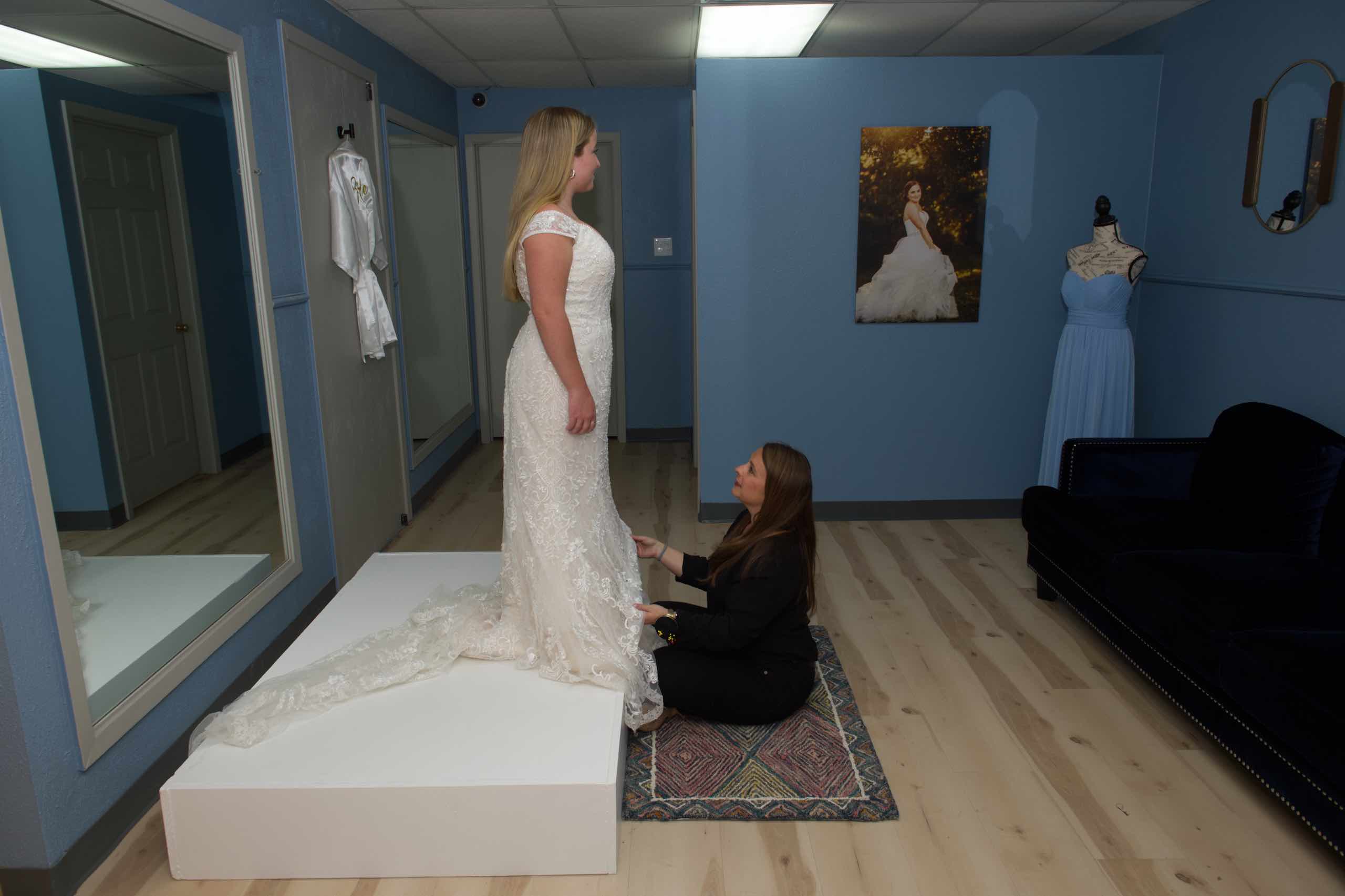 Wedding dress alterations in Tyler, TX
Wedding planning can be stressful. Getting the perfect fit doesn't have to be.
Our seamstresses have been tailoring wedding dresses for East Texas brides for 30+ years. And we love it! In fact, we just remodeled our shop to create the ideal space for bridal fittings.
So, schedule your bridal fitting, and we'll make sure your wedding dress fits perfectly.
NOTE: Bride-to-be, you only need an appointment for yourself. The rest of your bridal party can just drop in. Also, your appointment fee will be deducted from your alteration fee.
Or give us a call Mon-Fri, 9:00 am – 5:30 pm.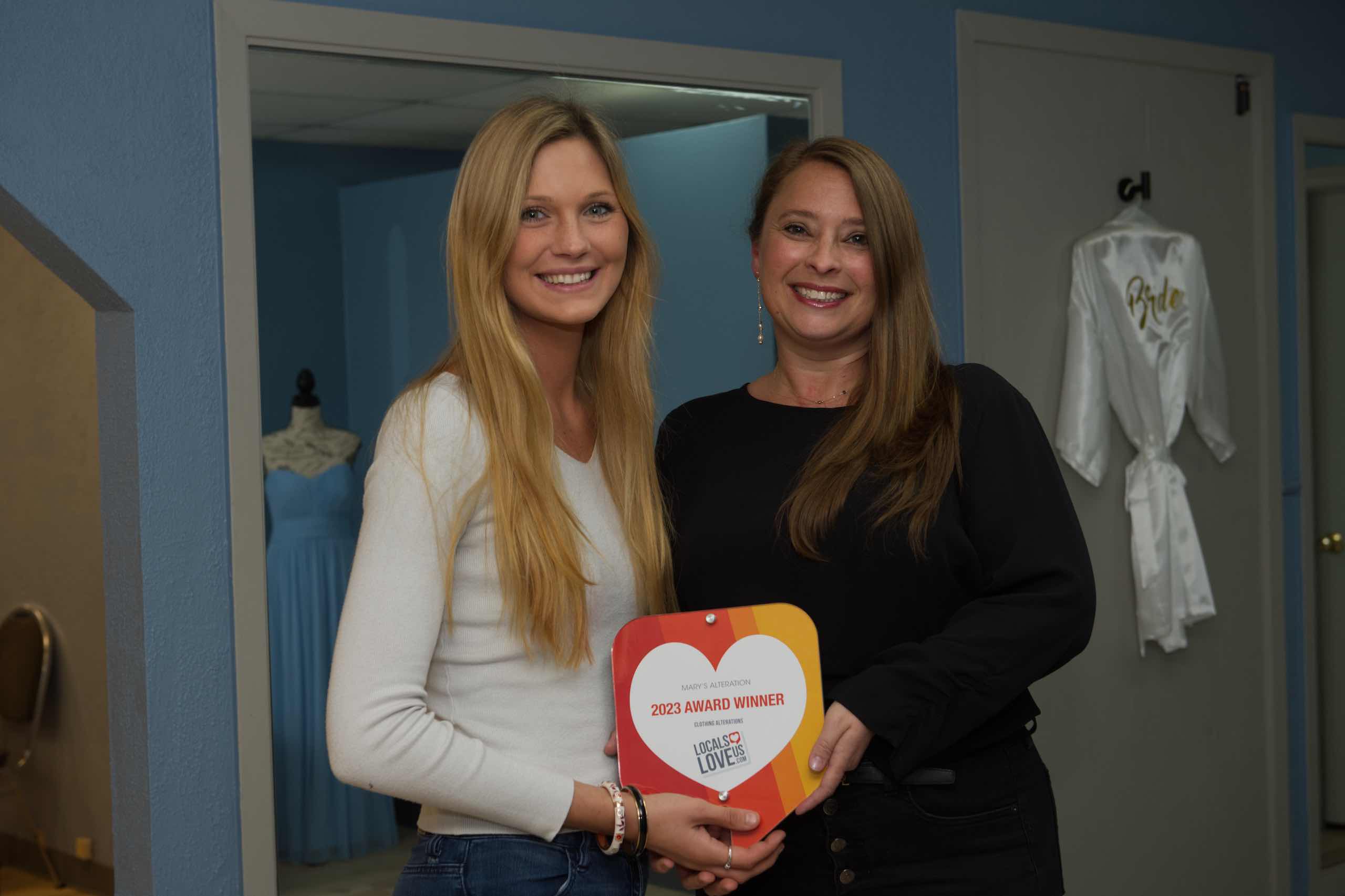 Bridal party alterations in Tyler, Texas
We'll make your entire wedding party look amazing.
You don't need one more thing to think about. Refer your wedding party to us and you'll not only have a stunning bridal party—you'll also get special pricing.
Bridesmaid dresses
Mother of Bride dresses
Mother of Groom dresses
Flower girl dresses
Tuxedos & suits
So, book your bridal appointment today.
Rather book your bridal appointment over the phone?
* Only the bride-to-be should make an appointment. The rest of the wedding party can just drop in!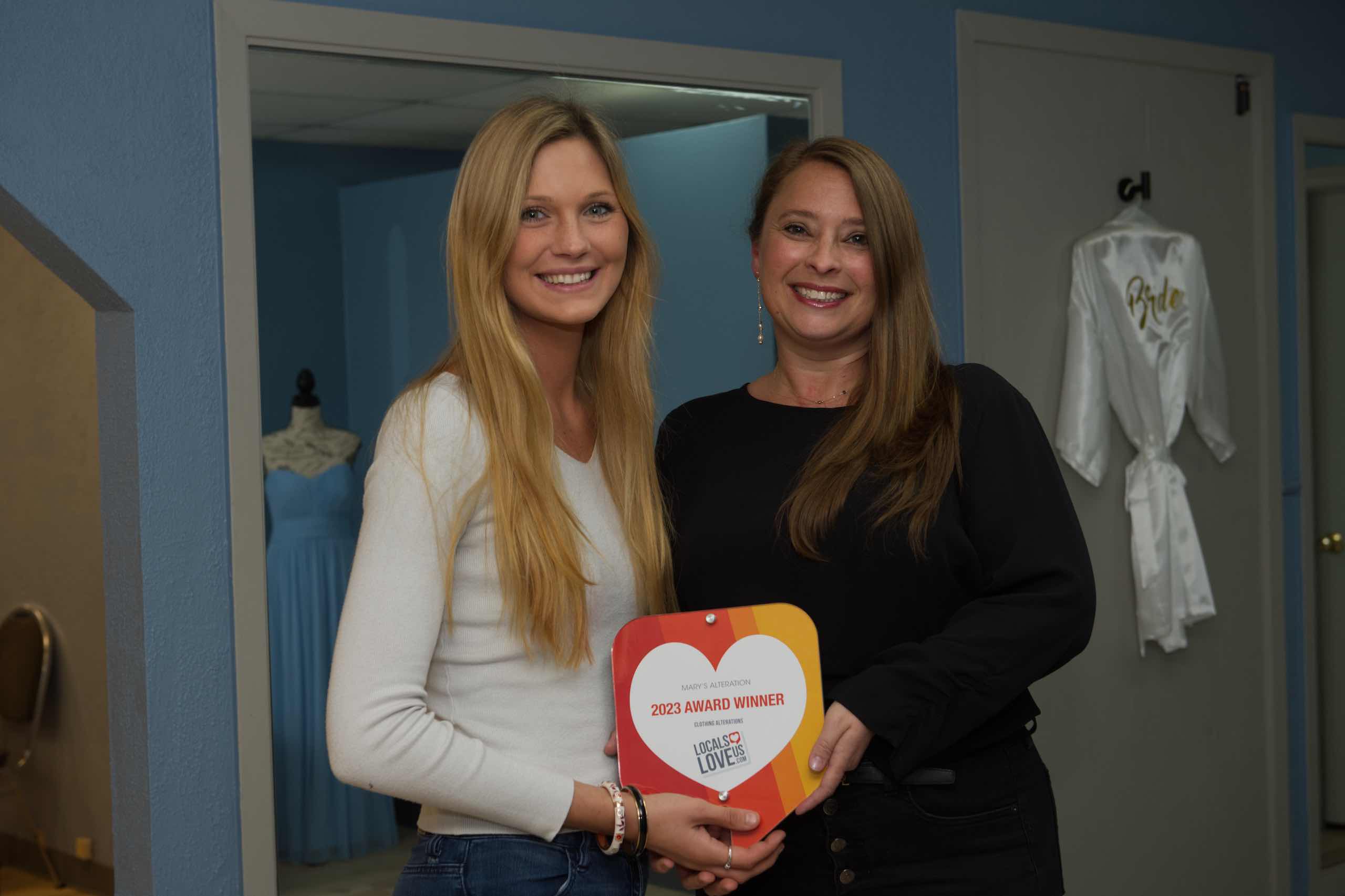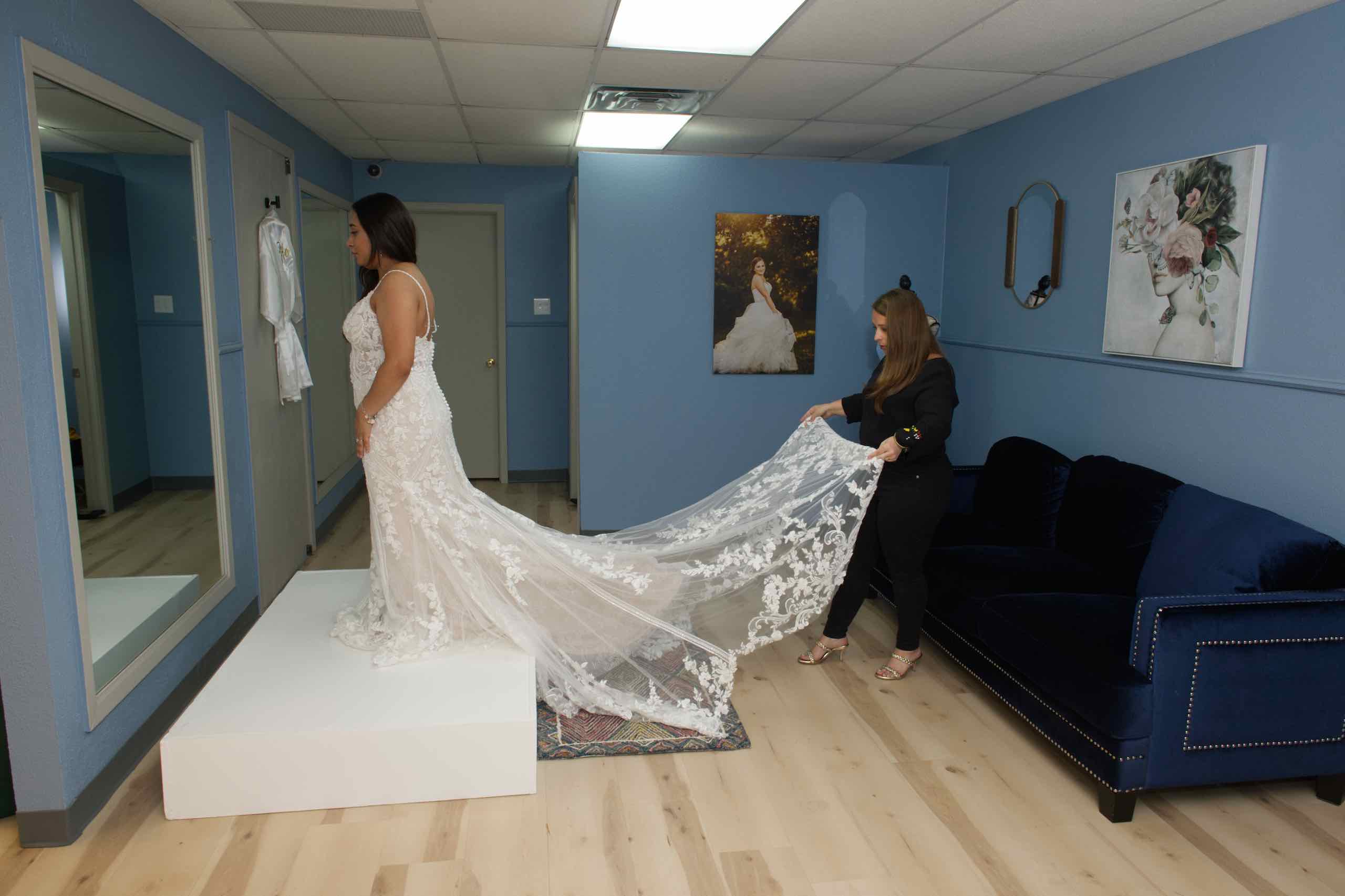 Wedding dress alterations
Your questions. Answered.
DO NOT DELETE
Do I need a bridal appointment?
Yes. As you know, bridal appointments require more time and preparation than most fittings, so we like to book them in advance.
Book yours online or call us at (903) 581-1911.
We're excited about it!
When should I schedule my wedding dress fitting?
We recommend scheduling your wedding dress fitting 8-12 weeks prior to your wedding day. That'll give you plenty of time for a second fitting and any adjustments you'd like to make.
How much do alterations cost?
Every alteration is different. But we won't keep you in the dark. After your bridal fitting, we'll let you know exactly how much it will cost.
Or give us a call Mon-Fri, 9:00 am – 5:30 pm.